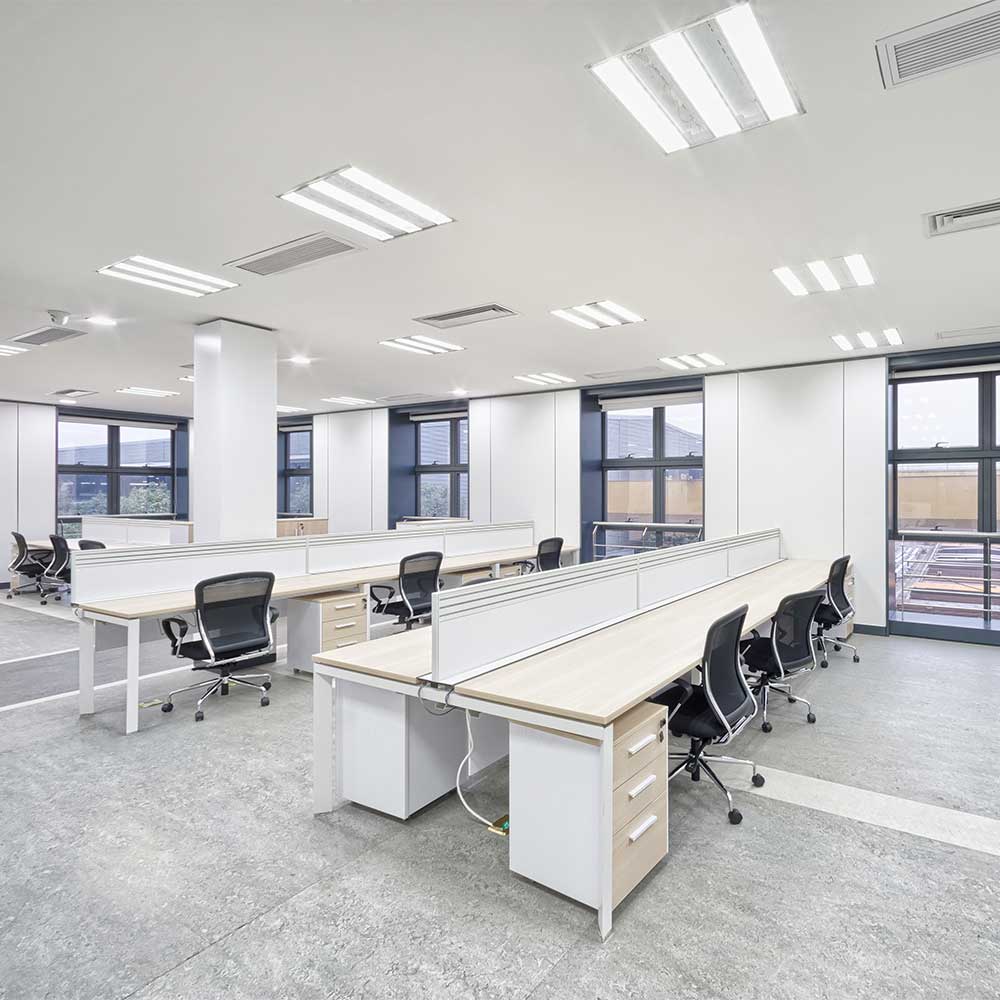 ELECTRICAL SERVICE RATES
Journeyman + Service Truck
• $125.00 – 1st hour Service Call Rate
• $75.00 – Each Additional Hour
Apprentice Electrician
• $75.00 – 1st hour Service Call Rate
• $45.00 – Each Additional Hour
AERIAL LIFT RATES
Journeyman + Service Truck
• $175.00 – 1st hour Service Call Rate
• $100.00 – Each Additional Hour
Apprentice Electrician
• $75.00 – 1st hour Service Call Rate
• $45.00 – Each Additional Hour
NOTES
• One hour minimum
• Rates do not include material
• Straight time only
• Does not include overtime or emergency electrical service rates
• Travel Included
Non-profit Organization Lighting Maintenance
HOURLY RATES
Journeyman + Service Truck
• $85 first hour
• $50 each additional hour
Apprentice [if applicable]
• $52.50 first hour
• $35 each additional hour
2x4 LED Fixture Upgrade
Replace one [1] existing 2×4 lay-in fixture with one [1] new LED, flat panel design, Metalux 24FP lay-in fixture with 5 year factory warranty.
• $125.00 per fixture*, labor and material included.
*10 fixture purchase minimum per visit

Pearland Lighting holds safety in high regard to protect our clients and technicians. All of our employees possess the tools and knowledge to stop mistakes from happening, and stay as safe as possible.